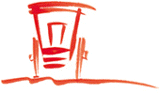 tel +44 (0)1424 88 35 70

18 day itinerary: Moscow – Barnaul – Altai Mountains (Tungur,
Kuzuyak pass, Ak Kem river, Tekelu & Yarlu valleys
Ak Kem glacier, Mount Belukha, Karatyurek pass,
Kucherla, Tungur) – Barnaul – Moscow
Travel dates: Saturday 05 August to Tuesday 22 August 2006
2004 trip photos 2005 trip photos
This 11 day-trek explores the hauntingly beautiful Altai Mountains that straddle the border between Siberia and Western Mongolia. Marked by a landscape of stunning and unspoilt natural beauty these mountains are claimed by some people (including the famous Russian mystic Nicholas Roerich) to be the site of Shambala, an earthly paradise prophesised in Tibetan scriptures. For the few visitors who make it to this tantalisingly remote and magical region it is not hard to see why, for here, in the warmth of the long summer months, Siberia belies its icy reputation, springing to life to become an 'ecological wonderland' for those who enjoy the challenges of wilderness trekking...
OUTLINE ITINERARY
(full detailed dossier)
Day 1 (05/08)
Arrive Moscow. Transfer for our flight to Barnaul
Day 2
Arrive Barnaul. Sightseeing in this classically charming Siberian town and time to enjoy the cafes that line its leafy boulevards. (Hotel)
Day 3
A full day's drive through the beautiful Gorno-Altaisk region before arriving at our delightful riverside base in Tungur. (Chalets)
Day 4
A relaxing morning while our staff prepare the horses and gear for our trek. In the afternoon a gentle journey by raft followed by an easy couple of hours walk brings us to our first camp. (Camping)
Days 5 - 7
Following old hunter's trails we have 3 days of easy walking through pine woods and along high meadows and ridges with the snowy peak on Mount Belucha (

4,506m)

looming in the distance. (Camping)
Days 8 - 10
Two full days exploring the area around the stunningly beautiful Ak-Kem Lake - including the valley of the multi-coloured Lakes and Yarlu, mysterious valley of the UFOs. (Camping/ fixed camp)
Days 11 - 12

After crossing the Karatyurek pass (3,060m) we descend to Kucherla valley with its fast flowing river and have time to rest or explore the shores of the beautiful glacial lake of Kucherla. (Camping)

Days 13 - 14
We follow the Kucherla river downstream through rich woodland at one point passing by some ancient petroglyphs before returning to our base at Tungur. (Camping /Chalets)
Day 15
A full day to relax at our base camp or explore its environs. (Chalets)
Day 16

D

rive back to Barnaul and spend the evening at leisure. Hotel

Day 17
Fly back to Moscow and spend the rest of the day sightseeing including the Kremlin and Red Square. (Hotel)
Day 18 (22/08)
More time for sightseeing and shopping. Journey's end...
| | | |
| --- | --- | --- |
| | More details... | |
Dates (land only)
Starts Moscow
Ends Moscow
5th August 2006
22nd August 2006
Accommodation
Tourist class hotels in Moscow and Barnaul all with attached facilities. 2 - 4 bed rooms while in Tungur. Two-man tents while on trek. Twinshare basis. Single supplement £58.
Food and drink

Full board throughout trek (elsewhere meals not included).

Mode of travel
In Moscow we will use a minibus for airport transfers and sightseeing. Transfers to and from Barnaul airport and to and from Tungur will also be by minibus.

Staff

The group will be accompanied by an English-speaking Russian guide, a cook and a trek leader from The Oriental Caravan. Porterage will be by horse, lead by local horsemen. In Moscow there will be an English-speaking guide and a representative from our local agent to assist with transfers. There will also be support staff available at the base camp in Tungur.

Group size
Minimum 6 - Maximum 12
Flights & Insurance

For information on insurance and flights please contact The Oriental Caravan.

Prices (land only)
Summer departure - £1580 (excluding int'l airfares)

Comments from previous travellers (2004/5)...
"Being laidback and calm [the trek leader] helped a diverse group to mould." Anne W., Cairngorms, Scotland
"Excellent and thoroughly enjoyed. In spite of not liking cities, the 1 ½ days in Moscow were super.
The walking was well graded (c) and was great – even the mud. You should stress the abundance
of flowers!" Judy K., UK
"Well done on organising a fantastic trip." Colin E., London, UK
"Alex and Marsha were superb and all the guides, minders, were courteous and friendly and we were all
very well looked after. I appreciated [the trek leader's] relaxed but authoritative style, always felt safe,
good to be able to proceed at one's own pace. Thank you for a memorable and very enjoyable holiday."
Elaine P., York, UK