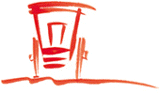 tel +44 (0)1424 88 35 70




The Oriental Caravan's

Postcard from

the Southern Silk Road

September 2004

Click on any image to see it enlarged

Approach to Turgut pass, Kyrghizstan

Kashgar backstreet

Fountain and statue,
Bishkek,
Ceremonial guards, Bishkek

Mausoleums en route to the Tourgut pass

Goat among goats

Family at Bishkek market
Crescent moon on the fence
of a grave, en route to Bishkek

Sign?

Steppe horses

Outer spiral staircase
of the Burana Tower

A bemused Marx and Engels look out across to the former headquarters of the Supreme Soviet of the Kyrghiz Republic,
now the 'American University - Central Asia'
Inner spiral staircase of the Burana Tower

Sausages on sale in Bishkek market

Bishkek central square

Grapes on sale in Bishkek market
| | | |
| --- | --- | --- |
| | | |
| Uighurs, long term residents of Xinjiang | Great Uighur poet and philosopher Yusup Hazi Hajup's tomb, Kashgar | Lei Feng taxi, Kashgar |
| | | |
| New buildings, Kashgar | Singing and dancing fruit garden | Market street (Bishkek) |
Chinese tourists enjoy a cigarette
on the steps of the Id Kah Mosque

Old Uighur Man, Kashgar
Street barber, Kashgar

Id Kah mosque minaret
as seen through the gate of a
backstreet development in Kashgar

In Kashgar a statue of Mao
beckons towards the east
Street market, Kashgar

New square in front of
Id Kah Mosque,

Kashgar Market

Wood turner, Kashgar

Soon to be demolished veranda
in the old part of Kashgar

Video cassettes (in Arabic)
on sale in Kashgar market
Young metal workers, Kashgar

Prize specimen!

| | | |
| --- | --- | --- |
| | | |
| Kashgari girl | Mahmud Kashgari - renowned scholar and author of Divani Lughat Turk, the Grand Turkic Dictionary, the first Turkish dictionary, written in the 10th Century | New development in Kashgar |
New building, Kashgar

Dentist, Kashgar

Old town, Kashgar

Sheep bottoms for sale in Kashgar Market

Old town Kashgar

Chinese tourists pose
in the new square
of the Id Kah Mosque

Garlic seller, Kashgar Market

Mahmud Kashgari's mausoleum
Southern Silk Road

top

Beached fish on tributary
of the Tarim River

The desert loving Hu Yang tree found in some parts of the Taklamakan

Taklamakan mummies - mummified people from an Indo European tribe said to have inhabited the Tarim basin several thousand years ago

Khotan (Hetian) town centre

Temple at Miran from where Aurel Stein removed frescoes of winged angels

Istanbul Supermarket,
| | |
| --- | --- |
| | |
| Outskirts of Khotan | Statue in the centre of Khotan of Chairman Mao |
| | |
| Malikwat ancient city, near Khotan | Tibetan temple, opposite the fort, in Miran |
| | | |
| --- | --- | --- |
| | | |
| One of many new roads under construction | Crumbling crenellation, Miran fort | Gez defile between Korla and Turpan |
| | | |
| Last remaining stretch of Road 218, the longest brick road ever built at 245 km, constructed during the cultural revolution | New resort set up at Bosten Lake to provide leisure facilities for the ever increasing number of Han migrants arriving from China | New silk road under construction |
Gez defile

Museum building covering the site
of well-preserved mummies near Cherchen

Mummified person, Xinjiang

Great Leap west

Tibetan fort, Miran

Mosque, Niya (Minfeng)

Roadside shrines between Cherchen and Charklik
Pottery shards, near Cherchen

Korla

Hard going in the sands
of the Southern Xinjiang

Highway between Charklik and Korla

Steppe cloud

Yusup Hazi Hajup's tomb (Kashgar)
Lunch somewhere en route to Loulan new town

the 'Golden Man', a Sacae warriors costume
(copy displayed)
that dates from around the 5th century BC,
found at Issyk kurgan in south-eastern Kazakhstan. .

Swastika patterned brickwork
Burana Tower

Yurt erection, Kyrghizstan

Bare landscape among the ruins of Miran

Newcomers bring variety
to the cultural life of new Turfan
Hero of the Great Patriotic War
1941-1945
Almaty, Kazakhstan

Close-up of the Golden Man's hat
reveals mountain goats

Golden man's costume (copy)

Guide and driver (Kyrghizstan)

Hell to pay at the Zenkov Cathedral, Almaty

Zenkov Cathedral, Almaty
Russian menu, Almaty

Cattle as seen from the Turk-Sib Express,
en route to Almaty

Almaty

War Memorial, Bishkek (Kyrghizstan)
War Memorial, Almaty

Caravan crossing the Taklamakan
(photo of poster)

That's all for the moment. The next set of photos will be from
The Oriental Caravan's unforgettable December desert journey through Libya. Until then, best wishes,

from Phil

and all aboard The Oriental Caravan

01/02/05

Scene from the train on its long journey
across the Kazakh steppe
Trips for 2005...
Japan - the Narrow Road to the Deep North
Tibet - Mount Kailash, Home of the Gods

Russia - a trek amidst the Shaman of the Siberian Altai

Bhutan - a Caravan through the Land of the Thunder Dragon


If you would like to comment on this postcard please enter your remarks and name or email address in the space below...